Button Up!
Saturday, February 18, 2012
I FINALLY got around to making a little button for my blog! If you'd like to grab it and put it on your blog, you are more than welcome!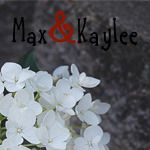 I must admit, I do enjoy puttering around on the blog, making little graphics...although each time I start working on it, more ideas come to me and I always start to get that itch to change things around. Don't worry though...I like my design as it is for now and there is plenty I can do with fonts/headers/colors if I feel like a little change here or there.
Hope you're having a happy Saturday. Ours has been lazy and quiet, filled with walks outside in the gorgeous weather, playtime, garage-shelf-building-for-Daddy, and a trip for a donut or two :)